At present, more than 20 relevant candidates are participating in the US 2020 presidential elections. No need to check all of them, the ICPM has made it easier for you. Here is a list of the top 10 candidates for 2020 US presidential elections based on current election data which we have gathered. Do you agree with our list? Let us know in the comment section below.

The top Democratic candidates are:


Joe Biden (age 76). The former US vice president is currently the top positioned candidate among Democratic candidates. According to SurveyUSA, his support is 33% among all Democratic candidates*. So far he has gathered more than 20 million individual contributions and based on his platform (as shown on his official webpage https://joebiden.com), he is targeting the middle-class. According to the candidate, the US wasn't built by Wall Street bankers and CEOs and hedge fund managers, it was built by the American middle class. However, he will have to convince Democratic voters that he has the best chance to defeat President Trump. Being a top Democratic candidate, he is expected to face rigorous attacks from all other Democratic candidates that he is competing against.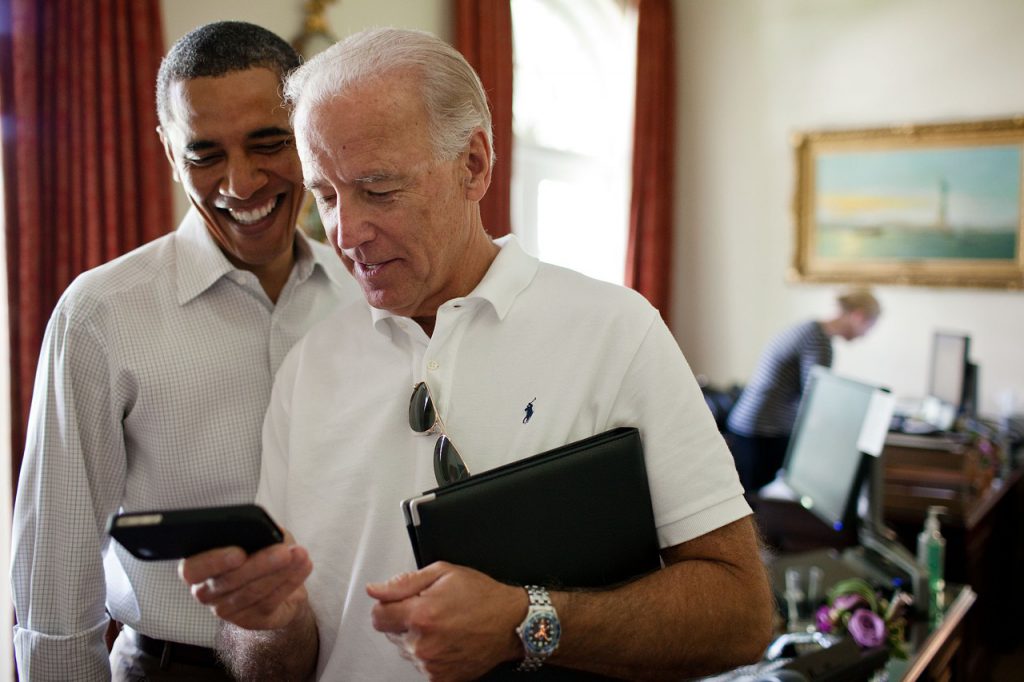 Bernie Sanders (age 77). He is a US Senator from Vermont who previously served as a mayor and as a member of the US House of Representatives. According to SurveyUSA, his support is 20% among all Democratic candidates*. He was also the #1 challenger to Hilary Clinton in 2015/16 Democratic primaries and was considered by many to be sabotaged by the DNC in favour of Hillary Clinton. As seen on his internet page https://berniesanders.com/, his key focus is income inequality, universal health care for all, free tuition and cancellation of all student debt, a tax increase on the wealthy, climate change and renewable energy. He is a self-described democratic socialist.
Elizabeth Warren (age 70). Since 2013 she has been a senator from Massachusetts; she announced her candidacy on December 2018. According to SurveyUSA, her support is 19% among all Democratic candidates *. She is one of the few female candidates in the primary who has a very good chance of being nominated. Her campaign focuses on inequality, with a focus on an ultra-millionaire tax on people with a net worth more than 50 million US dollars. An interesting fact about her is that before the mid-90s, she was a registered Republican. If she wins the Democratic nomination and faces Trump, then it would be an interesting face-off as she would be going up against an opposition who famously in 2017 gave her a nickname, Pocahontas.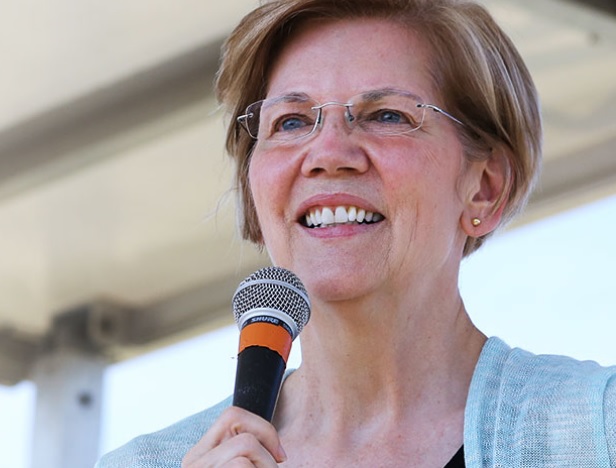 Kamala Harris (age 54). Born in Oakland (California) she is a US senator from California and only the second African- American woman to serve in the senate. According to SurveyUSA her support is 9% among all Democratic candidates*. She announced her candidacy for the presidency in January 2019 and stated on her webpage https://kamalaharris.org, that she is for affordable health care, economic justice, raising teacher pay, criminal justice reform, gun safety laws and combating the climate crisis. She came up with the name 'Muslim ban', also known as the 'travel ban', which was signed into law using an executive order by President Trump.
Pete Buttigieg (age 37). Currently, he is a mayor of South Bend, Indiana and an Afghan veteran, who launched his campaign for presidential elections in April 2019. According to SurveyUSA, his support is 8% among all Democratic candidates*. One of his stated goals is to regain those midwestern voters who voted for Donald Trump in 2016. If elected, Buttigieg would be the nation's first gay president (since 2018 he has been married to his partner Chasten Glezman). His key slogans from his web page https://peteforamerica.com are freedom, security and democracy; other important topics he noted as important are climate change, banning discrimination against LBGT people and gun safety. His slogan is 'it's time for a new generation of American leadership'.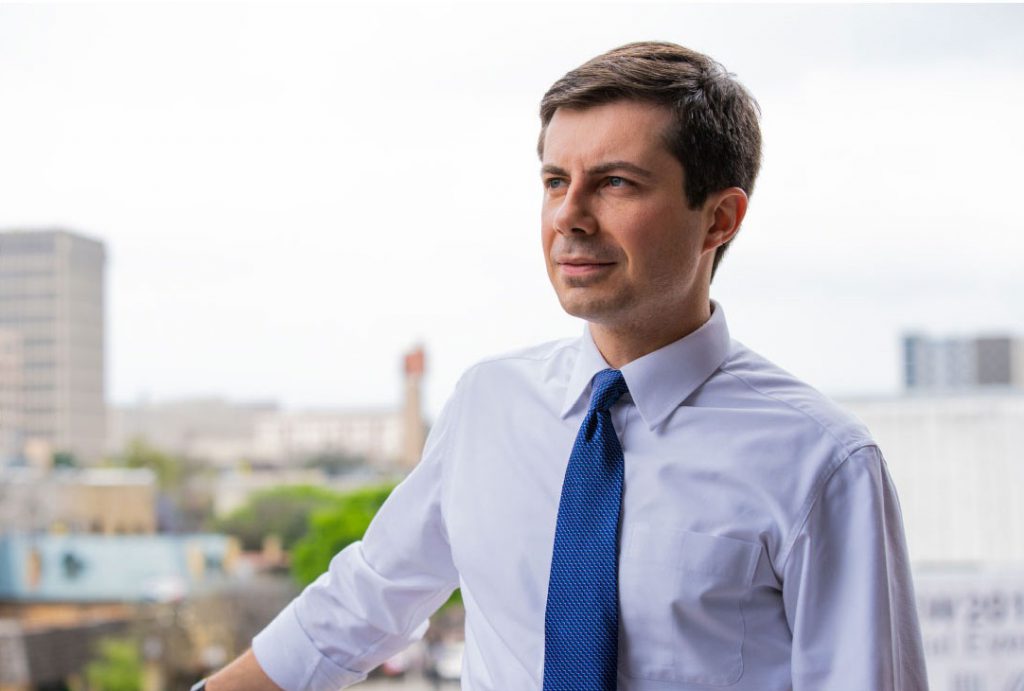 Beto O'Rourke (age 46) is a former US Representative from Texas who announced his presidency in March 2019. Politically he can be classified as a mixture of progressive, liberal and centrist. He is in favour of legalizing cannabis; he supports the fight against climate change and vehemently opposes Trump's rhetoric on immigration. His birth name is Robert Francis O'Rourke; Beto is just a shorter version of Robert. He is one of the few candidates who is fluent in Spanish and is considered by many as being as an inspirational candidate like former president Barrack Obama. An interesting fact is also that he was a member of two punk rock bands called Foss and Sheep.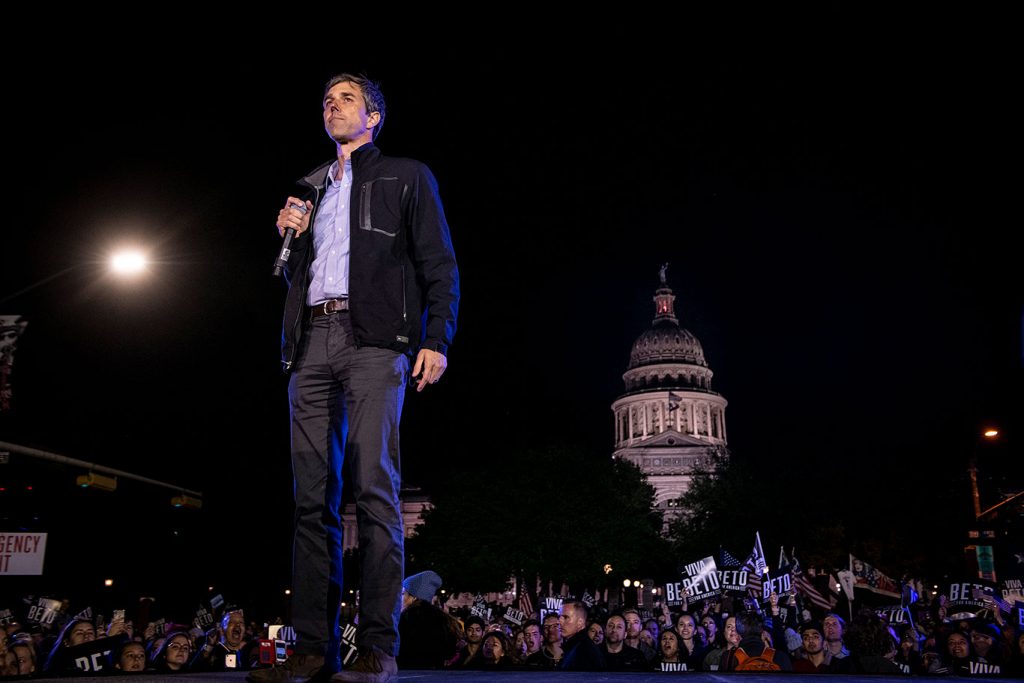 Andrew Yang (age 44). He is a New York and Silicon Valley entrepreneur and founder of Venture for America. Many journalists see his candidacy as a long shot (meaning he knows he cannot win, but at least everyone will remember his name). His political agenda includes 1,000 US dollars per month universal basic income (UBI) for every American adult. As an example, he uses Alaska, a state where citizens receive an annual check which is derived from oil and mineral leases. He claims that robots and artificial intelligence have already taken 4 million out of the US economy, so for him, universal basic income is the solution.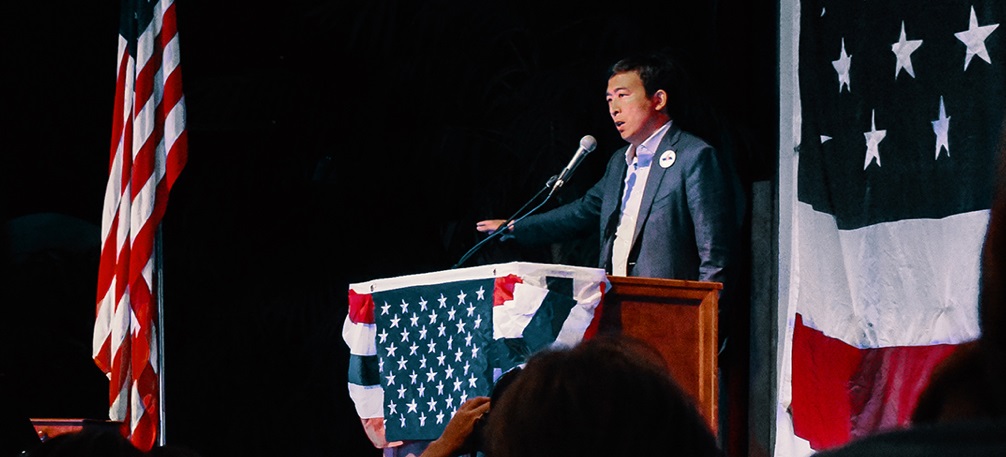 Amy Klobuchar (age 59) has been a senator from Minnesota since 2007. She touts that as a senator, she visits all 87 counties in Minnesota annually. Back in 2016, newspapers such as The New York Times and The New Yorker mentioned that she might become the first female US president. She is known for her consumer rights advocacy, one of them being online privacy protection for consumers. Besides that, many voters remember her from Supreme Court confirmation hearings of Brett Kavanaugh. She announced her presidential bid at a snowy event in Minneapolis, mentioning that her focus is on middle-class issues. Her political slogan is 'let's get to work'.
Tulsi Gabbard (age 38) is a soldier and congresswoman from Hawaii and is perhaps one of the most talented candidates running for the Democratic nomination. When she was only 21 she was elected to the Hawaii Statehouse. She is a military veteran, who served in Iraq. Already in 2012, she has become the first Hindu and first Samoan American and member of the US Congress. She often points out that she is a mixed-race woman and lifelong vegetarian. The main focus of her campaign is to end the senseless wars which the US engages in, fighting for Medicare for all and free college tuition. She is an internet sensation and has been the #1 searched candidates on google after each of the two debates.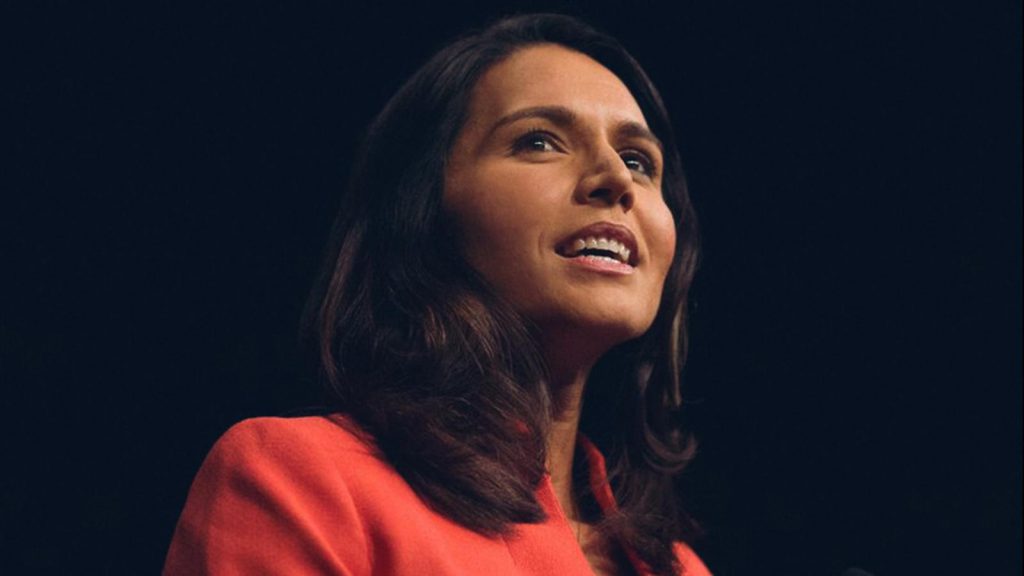 The top Republican candidate is current US President Donald Trump.
Donald Trump (age 73) is expected to be the Republican nominee for presidential elections in 2020. Two of his new campaign slogans are: "Keep America Great!" and "Promises made, promises kept". Fun fact it that current president Donald Trump applied for re-election on the day of his inauguration (20th January 2017). Compared to previous presidents, this is unprecedented, as Barrack Obama, George W. Bush and Bill Clinton, declared their intentions in the third year of their presidencies. He has already begun his rallies since February 2017 and has also announced his vice presidential running mate will be Mike Pence. So far there have been 16 U.S presidents that have won two consecutive elections (that is approximately one third).


Can Donald Trump win again? Looks like we will have to wait until November 3, 2020.


written by Tadej Zupan (co-founder of ICPM) on August 12, 2019.



*Source: Survey USA, (survey made between 1st August and 5th August 2019); results available on http://www.surveyusa.com/client/PollReport.aspx?g=1736552c-4e9a-461e-ba78-2cc6729082fd